Kendrick Lights Up Bonnaroo and Shows Why He's an Early Standout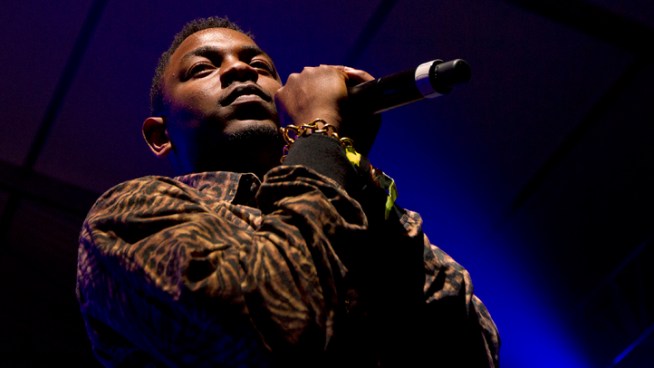 With his hard-as-nails flows and socially conscious message, Kendrick Lamar shows that he can fit in anywhere in today's music scene.  He has been crowed the next big thing by SNOOP and DRE and he has yet to let down.  "I think it just comes from me being myself and not being scared of being myself," says Kendrick of his universal appeal.
"It definitely is a goal to have as many people listen to the music as possible, not just my own backyard cause I'm from Compton," Lamar said. "I want to have people over in Amsterdam to be able to relate to where I come from. I want the world to be listening to this music because I feel like it's the best music has to offer in the business. As much people as possible. When I say '(expletive) your ethnicity' in the intro to 'Section.80,' I really mean that. I don't care where you from, your creed or your color, you're going to enjoy this music and you're going to relate to it."
Kendrick spitting truth?  Leave your thoughts in the comments.
Original article: http://www.nbcwashington.com/entertainment/music/NATL-Rising-Rapper-Kendrick-Lamar-Lights-Up-Bonnaroo-158026655.html